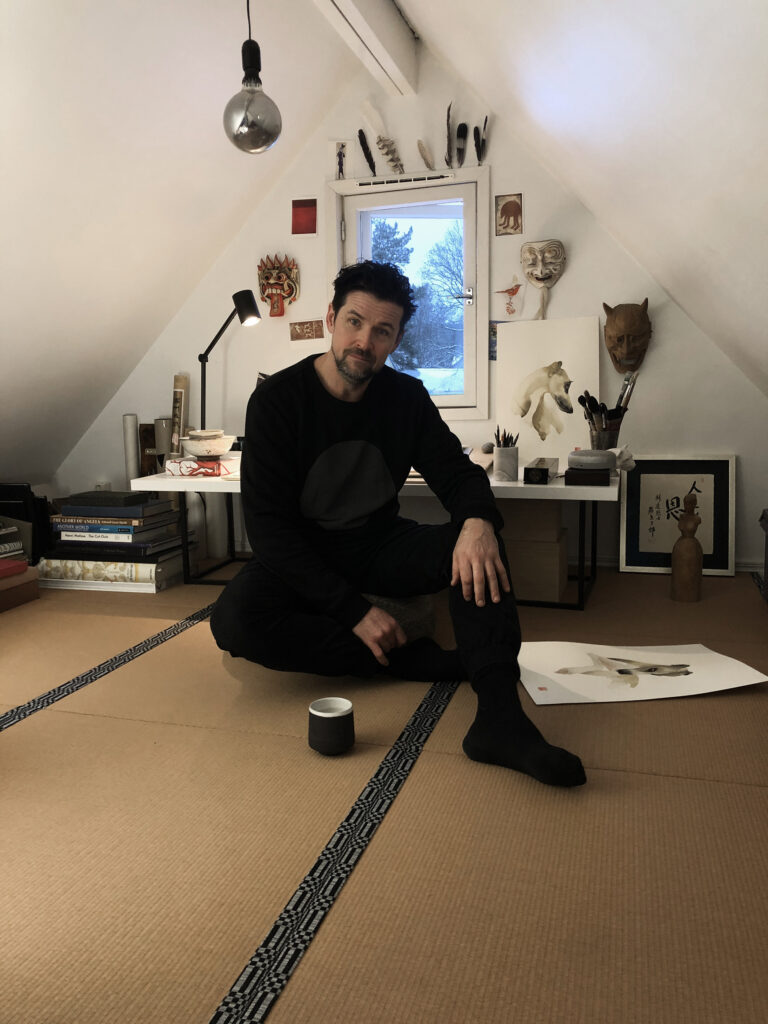 How old were you when you started kendo and why did you start?
I started kendo when I was 17 years old. I had been very interested in Japanese culture and art every since I was a young boy. I was practicing aikido before but when kendo first started in Finland in 1986 I soon joined the kendo club and was hooked on kendo.
What do you find attractive about kendo?
I find kendo very aesthetic and beautiful. I don't think kendo merely as a sport but a culture and a way to cultivate yourself and doing your part in order to make the society better. I think kendo as a lifelong process, a journey into yourself. At same time it gives you a wonderful chance to connect with other people and to travel.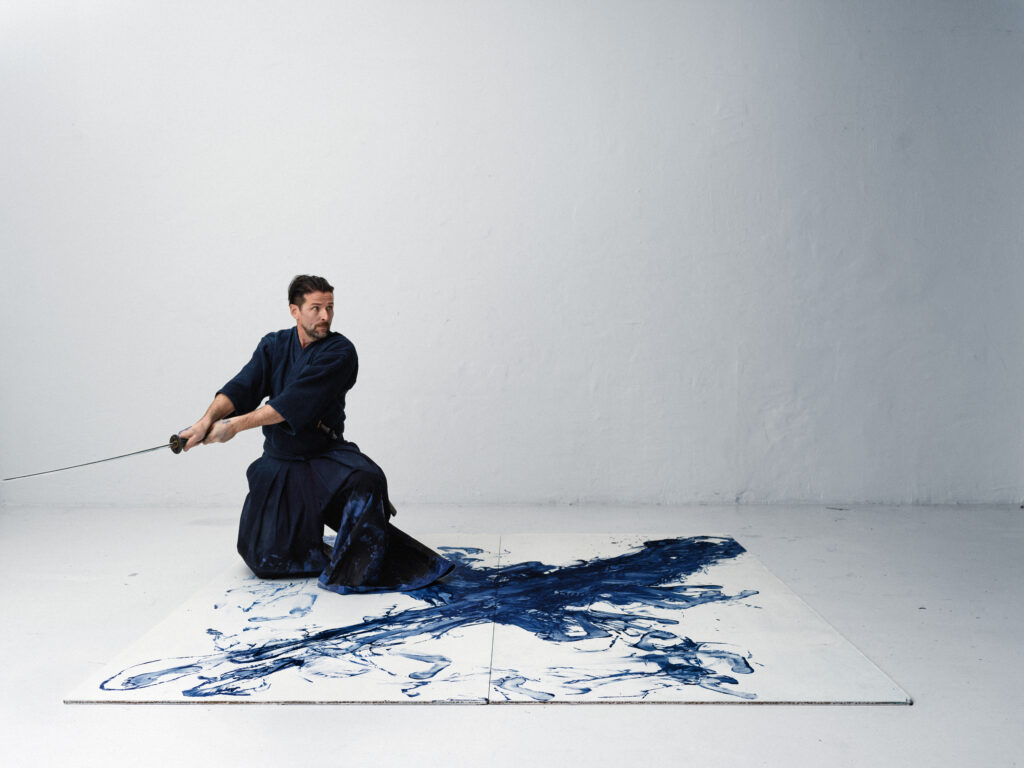 Is there anyone in your family who plays kendo?
No. I'm the only one doing kendo.
Have you participated in any world championships? Have you won any prizes in European competitions?
I participated in the World Kendo Championships between 1991-2007 both as a team and individual player. I also attended European Kendo Championships until 2008 when I retired as a taisho and captain of the Finnish National Team. During my National Team years we got 3rd and 2nd place places in the team matches in the EKC.
After retiring as a player I have tried to understand more about kendo and to be a good kendo Shinpan. In Tokyo WKC 2015 I was honoured to be a fukushin in the Men's Team Final between Japan and Korea.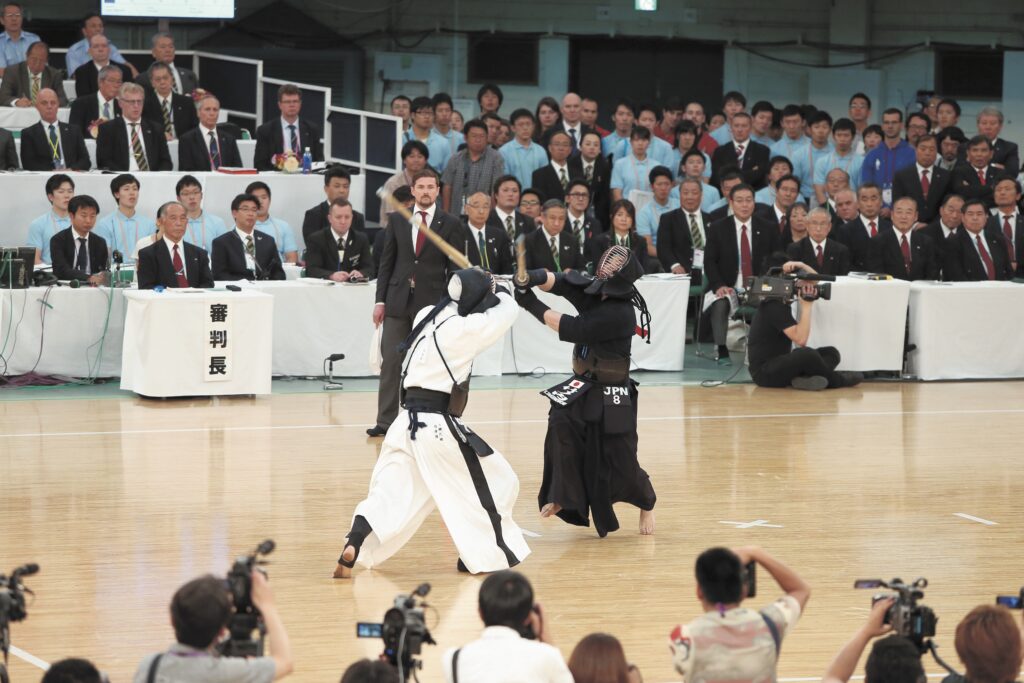 What did you feel after participating in world and European competitions?
I have very nice memories from the competitions, the matches and friends you meet at the venue. However, and to be honest, I have always been more fascinated by the other aspects of kendo, the daily practice, polishing your skills, building up the kendo club and the federation in your own country and so on.
What are you proud of in kendo?
I am very happy that I have been healthy and in a good condition to practice kendo for 34 years without any major problems. I feel blessed that we have been able to connect with great teachers from Japan. I try to do my part and pass on their teachings and advice to the kendoka I meet whenever I am teaching in my club or in seminars around the world. Succeeding in this would be something to be proud of.

What do you do in your daily work?
I am a graphic designer by profession. Seven years ago I established a marketin and design company with two of my colleagues and at the moment we are have 10 employees. Besides that I am involved with my own artistic work doing painting, drawings and illustrations.

What are your future goals in kendo?
My utmost goal is to reach the 8th dan. I was supposed to take 8th dan test in April 2020 in Kyoto but Covid-19 postponed the event and at the moment it is very difficult to travel. I am waiting for the next chance and at the meantime I'm trying to prepare both physically and mentally for this very challenging test. Besides 8th dan my goal is also to stay in a good condition to be able to practice and enjoy kendo practice as long as possible.
Do you have any kenshi whom you look up to as your goal (target) and why?
I must say that I have many. My first teacher Uematsu Daihachiro -sensei was the first influencer. He worked as a military attache at the Japanese Embassy in Helsinki and he pointed out the importance of everyday practice. For years we had the "Haken" system in Finland where ZNKR was sending a new kendo sensei every year to teach us. Each of these teachers had a big influence on me and they were something to look up to. It was through their many perspectives and ideas I could have some understanding of kendo.
If I was to name a person by name, I would say Iwatate Saburo -sensei (Hanshi, 8th dan). He has helped the Finnish Kendo a lot and his character and personality is something that I really admire. I consider him as a role model for being a human being. There are many other present day kendo teachers I look up to as well but at the moment I also have a feeling deep inside that I need to find my own goal and understanding and really to live up to my full potential as a kendo player and a person. In Ancient Greece they said "Know thyself" and I'm trying to do that.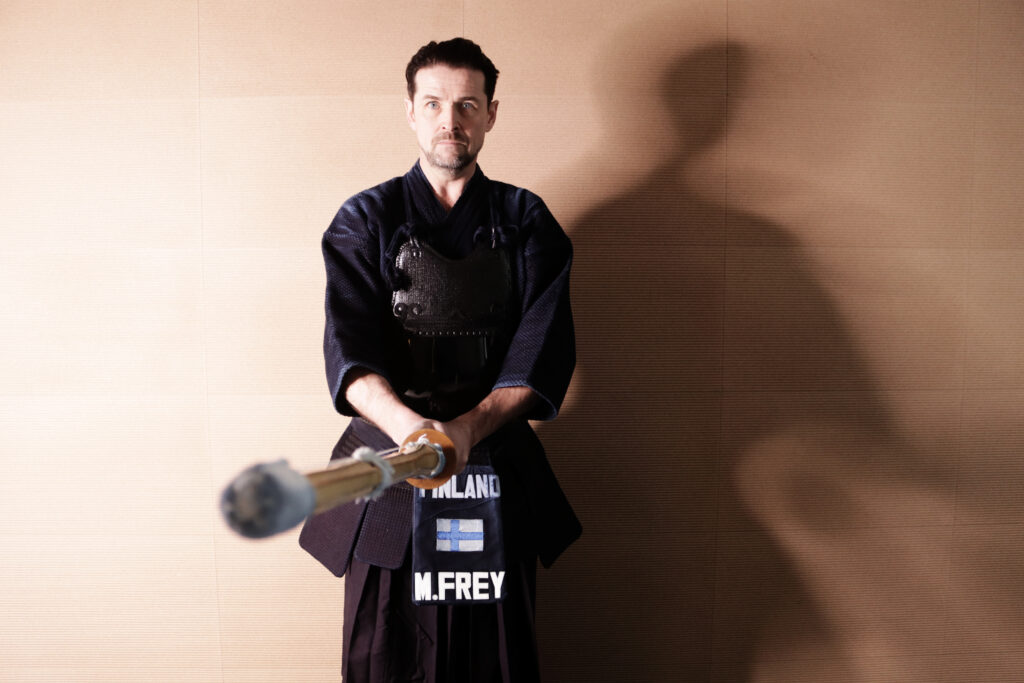 Markus Frey氏の記事は、剣道日本6月号に掲載しています。
A more detailed interview can be found in the June 2021 issue of Kendo Nippon!