剣道日本2023年5月号の「海外実力派剣士」にご登場いただいたのは、オーストラリア在住のビビアン・ユンさん。オーストラリアが4部門通じて初めて3位入賞を果たした2018年の世界大会女子団体戦において大将を務めた選手です。英文を掲載します。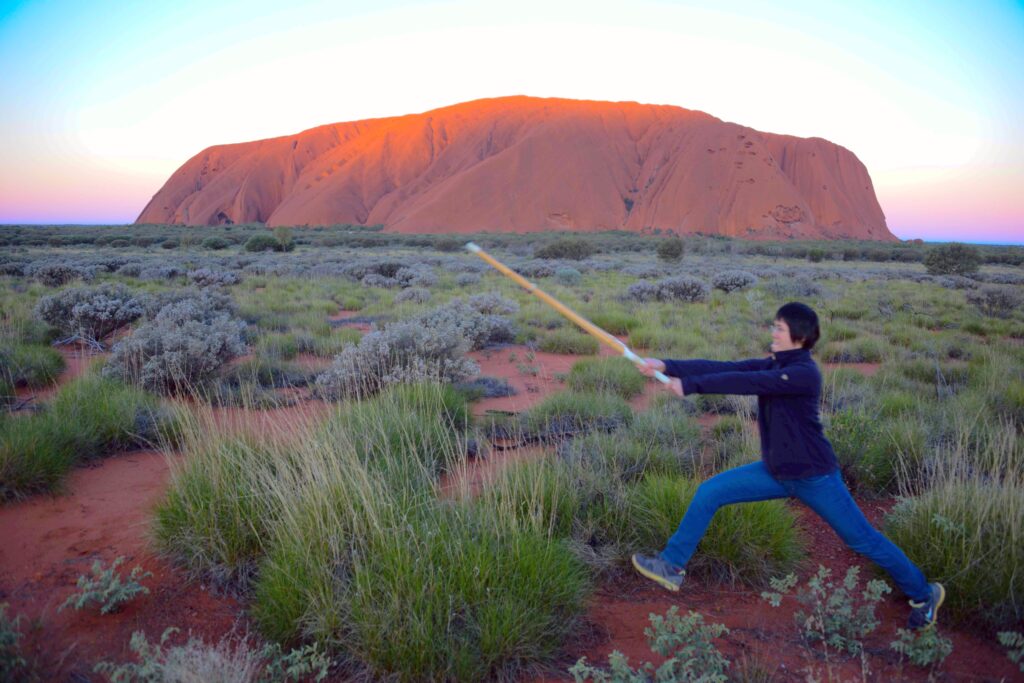 How old were you when you started kendo and why did you start?  What do you find attractive about kendo?
When I was 10 years old, I accidentally stumbled across the Japanese Kendo animation "Musashi no Ken" written by Murakami Motoka,which was played on free-to-air TV in Hong Kong. It looked really cool, fascinating and exotic, and I was instantly drawn to it. I was absolutely fascinated by watching Musashi's "never say die" spirit and his extraordinary will to train hard in kendo, knowing that to be the best, there is only one way to achieve it and that is to train even harder than anyone else. I also found the psychology and tactical strategies of Kendo to be extremely intriguing.
So, as a child, I had always dreamt to take up kendo and strive to achieve what Musashi in the cartoon strives to achieve – to be The Best! During my teenage years, when I was out of anyone's sight at home in Sydney, I would go to the garage and hold an umbrella up in jodan no kamae position, practising katate-men strike, visualising myself to be Musashi.
My childhood dream was finally realised when I started university and had the capacity to drive myself to a Kendojo. I set foot at the Sydney Kendo Club 30th June 2001, which was one week before I turned 19, and I have never looked back since.
How many times a week and where do you practice?
IMy home club is the Sydney Kendo Club.  It was founded in 1974 and is the longest running Kendo club in Australia. For years up till I was 24 weeks pregnant in 2019, I was training on average 3 to 4 times a week, but often more in the lead up to big tournaments.  After the 17th World Kendo Championships and the arrival of my daughter in 2019, life has changed significantly.  The combination of having a young family, working in the healthcare industry and the global pandemic meant that I had to dramatically reduced my training frequency for the past couple of years.  At the moment, I am able to train twice a week, thanks to my supportive husband Craig, for encouraging me to pursue my passion.  My hope is that I can strike a good balance amongst family, work, study and Kendo, making every second of each precious Kendo training opportunity count.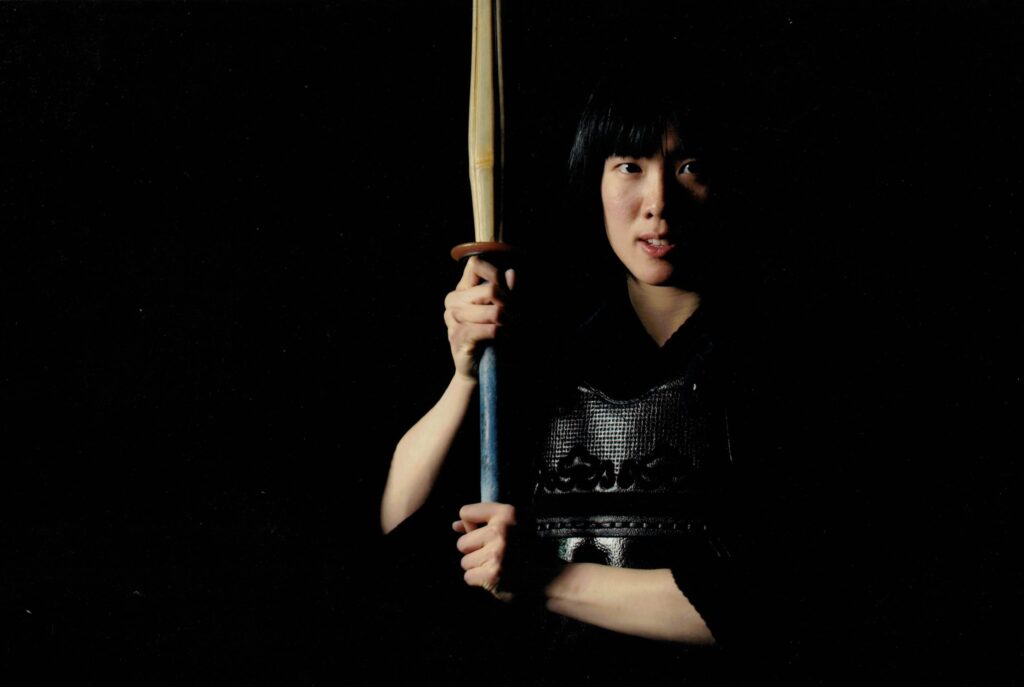 What did you feel after participating in international championships?
I came out of each international championships with rather different feelings and emotions.
2006 – Contrary to what many people told me that I would be paralysed by nervous energy at my first WKC, I went full blown to the other end of the energy scale – my body was so pumped up with adrenaline that I went out to my first match rushing to attack. Unfortunately, my more experienced opponent, Dance Yokoo from Germany capitalised on my undisciplined state of mind and won the match with a beautiful men-kaeshi-do. It was at that moment that I realised there was much work to be done in lifting my mental game. I needed to learn how to use the adrenaline rush to my advantage rather than let it completely consumed me at big moments like the WKC.
2009 – I was more prepared both mentally and physically at my second WKC outing and was really happy that I won my way to individuals top 16 and top 8 in the women's team event. It was definitely a much more encouraging result, which motivated me to keep training hard and strive for a better result at the next WKC.
2012 – This WKC was an emotional rollercoaster. I fought well in the women's individual event and was quite happy to reach the final 16. In the women's team event, I also played arguably one of my best WKC matches as a senpo against Kendo powerhouse Brazil in the women's team quarterfinal. Both myself as the senpo and our jiho Daseul Chun won our respective match 2-0, putting the Australian Team in a strong position in winning the team match. However, the Brazilians had other ideas and launched a strong comeback to equalise in the taisho match. This pushed the team match into daihyousen (representative match), which we ultimately lost. We literally went from the elation of almost tasting the semi-final berth to utter despair and defeat. As you could imagine, the dramatic circumstance of being so close yet so far was heart-breaking. I still remember the tears running down our faces as we walked out of the shiai-jo. Although that senpo match won me the fighting spirit award, which I was proud of, I was also grieving from the missed golden opportunity to break through to the top 4.
2013 – It was a huge honour to be selected to compete at the World Combat Games in St. Petersburg in Russia. Although I had participated in three World Kendo Championships by that time, that was my first time to compete as the sole female competitor from my country at a world-class tournament. The preparatory journey was a much lonelier affair. There was no team email to motivate each other. However, I was very fortunate to have friends from many different local clubs willing to help me train. In the final days leading up to the competition, it was fantastic to have the rare opportunities to train with the other top competitors selected from around the world for the Games, which was truly an amazing experience. Although I didn't make it far in the competition, losing to the phenomenal Pauline Stolarz from France, who was ultimately awarded the fighting spirit award, I learnt a lot from participating in that competition.
2018 – I took some timeout from competition between 2014-15 as I was feeling burnt out from the constant pressure of competition.  That timeout proved to be just what I needed.  It rekindled the joy of practising Kendo.  By the end of 2015, thanks to my long-time Kendo friend, Daseul Chun, who helped reignite my desire to compete at the World Championships.  Together with the inspirational coach and trailblazer, Kate Sylvester, and all my amazing teammates, we trained and competed with 'trust, confidence and 100% effort' in achieving our team goal – world's top 4. I was so proud to walk alongside my teammates and we fought our hearts out.  With each team match win, we inched closer and closer to realising our dream.  I can still vividly remember the moment when my teammate, Alex Paukovits, won the momentous second point in her fukusho match in the quarterfinal that took the Australian Team into the semi-final for the first time in history.  Although we ultimately lost to South Korea 2-0 in the semi-final, I was beyond proud of my whole team for being so committed, driven and focused on achieving our team goal, supporting and bringing out the best of each other throughout the campaign.  We fought with no regret in every single match.  The feeling of finally realising a long-time dream that has previously eluded us made the success taste even sweeter.
What are your future goals in kendo?
I would like to continue to upskill my Kendo with the aim of trying out for 6 Dan. It is definitely a lot more challenging to prepare for grading this time round while balancing family, work and study at the same time. I am still continually adjusting to find the right balance. One thing I know for certain is that Kendo brings me so much joy and will forever be my lifelong passion. I hope I can inspire my daughter to also find a healthy passion of her own that she can find meaning and enjoy in life.
Having been the secretary of the Australian Kendo Renmei for a decade before the arrival of my daughter, I am still keen to contribute to the growth of Australian Kendo in whatever way I can.
Do you have any kenshi whom you look up to as your goal (target) and why?
In my early Kendo years, the Budo department of Nippon Sport Science University (Nittaidai 日体大) visited Australia regularly for their annual cultural exchange and martial arts demonstration.  It was there where I met Shinzato Chikano(新里知佳野) Sensei when she visited as a final year university student in 2004.  I was in awe of how elegant yet powerful her Kendo was.  I vividly remember a morote-tsuki she landed during a demonstration match ( https://www.youtube.com/watch?v=SQ_uMYL4QlI ).  It was very impressive to say the least.  Shinzato Sensei and I are both of similar age and have very similar body build and height.  As such, she has been a kenshi that I looked up to for many years.  I have been fortunate to have the opportunities to learn from Shinzato Sensei both at seminars in Australia and while visiting Nittaidai in Japan.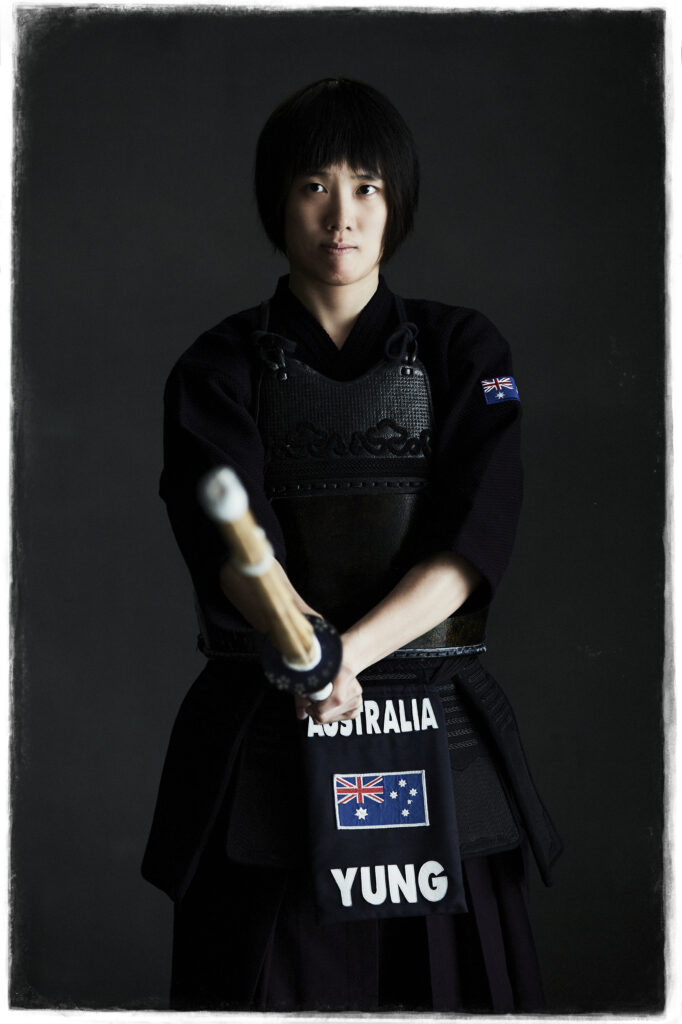 Vivian Yungさんの記事は、2023年5月号に掲載しています。