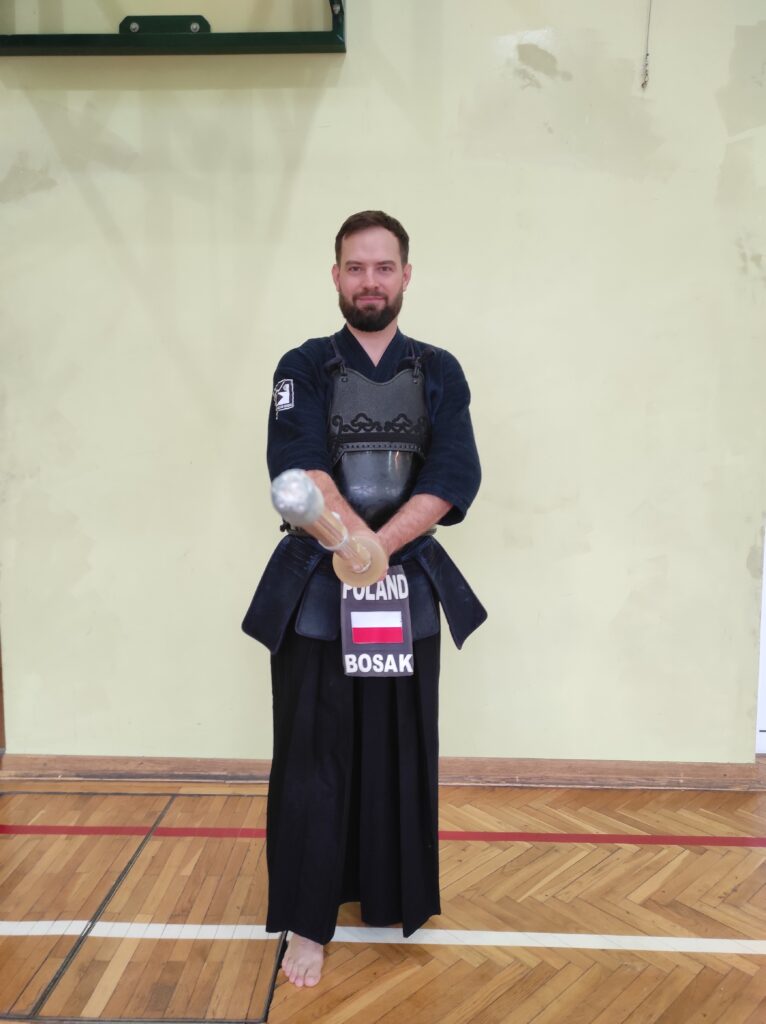 How old were you when you started kendo and why did you start?
20 years old (it was 2002)
I was deeply fascinated by the culture of Japan and therefore I wanted to learn the Japanese language, in my hometown it was only possible in 2002 at the Japanese Cultural Center run by Kinga and Shinichi Hirao. After a few classes with Mr. Hirao, I was asked if I would like to join the Iaido or Kendo trainings which are also conducted as part of the Cultural Center. I liked physical activity very much at that time, so the vision of additional training was very appealing to me. When I came to the first Kendo training, I liked it so much that I stayed for the next one, and then the next and the next. This is how I am now at the point where I am with the experience that began in that first training session.
Where (dojo name) do you practice Kendo, how many times a week (before covid-19)?
I practice at Warsaw Kendo Club (Poland) and usually it was 4-5 times a week
What sports did you play before kendo?
Before kendo, I did a lot of running, mainly 10 km distances, football and badminton. I have always liked to exhaust myself which I found very helpful in Kendo.
Is there anyone in your family who plays kendo?
Yes, it's my Wife and we actually meet on kendo tournament.
What do you find attractive about kendo?
For me, the most attractive aspect of kendo is the opportunity to meet new people through keiko together. We can say hello, talk and discuss, but nothing shows what a human being is when we enter close maai and how they react. Thanks to this, I have an unwavering desire to fight with new and old friends again and again, to discover what's new, how is their progress going.
Have you participated in any world championships? Have you won any prizes in European competitions?
I participated in 2009 (Brazil, Sao Paulo), 2015 (Japan, Tokyo), 2018 (South Korea, Incheon) WKC, was supposed to participate at 2012 WKC (Italy, Novara) but couldn't because of work related issues. I got 6th place at 16th WKC (Tokyo) and Kantosho Prize. At EKC I've got 3rd place Individual in 2016 (Skopje, Macedonia), also in team 3rd place in 2010 (Debrecen, Hungary), 2nd place in 2016, 3rd place in 2017 (Budapest, Hungary), 3rd place in 2019 (Belgrade, Serbia)
What did you feel after participating in world and European competitions?
Participation in the World Championships and the European Championships has always been a reason for me to be proud, I could represent my country and try to show that despite the few people training in our country, we can show nice kendo and such a great spirit that we are able to win with European/World Kendo powerhouses.
What are you proud of in kendo?
I am proud when I manage to overcome another obstacle on the path of my development and I see that the element that I train with colleagues in many trainings finally begins to fit into the rest of the puzzle which is my own kendo
Do you have hobbies other than kendo?
My other hobby than kendo is kendo, I like to do it in my free time, also other sports activities that can help improve my kendo.
What are your future goals in kendo?
I would like to win a gold medal with the team at the European Championships before my competitive retirement. From the more long-term plans, I want to develop kendo in my country thanks to the acquaintances I have acquired over the years, and above all, I want to focus on training new generations in Poland.
Do you have any kenshi whom you look up to as your goal (target) and why?
I always liked to watch shiai of Ryoichi Uchimura Sensei, because of his good technique, unwavering spirit and not very big posture that I can identify with, I hope that I can do keiko with him some day. Other person that I admire is my close friend from Tokyo – Tetsuyuki Okuzono wchich helped me to prepare for WKC in Tokyo in 2015, and thanks to whom I was able to get on new heights in Kendo overall.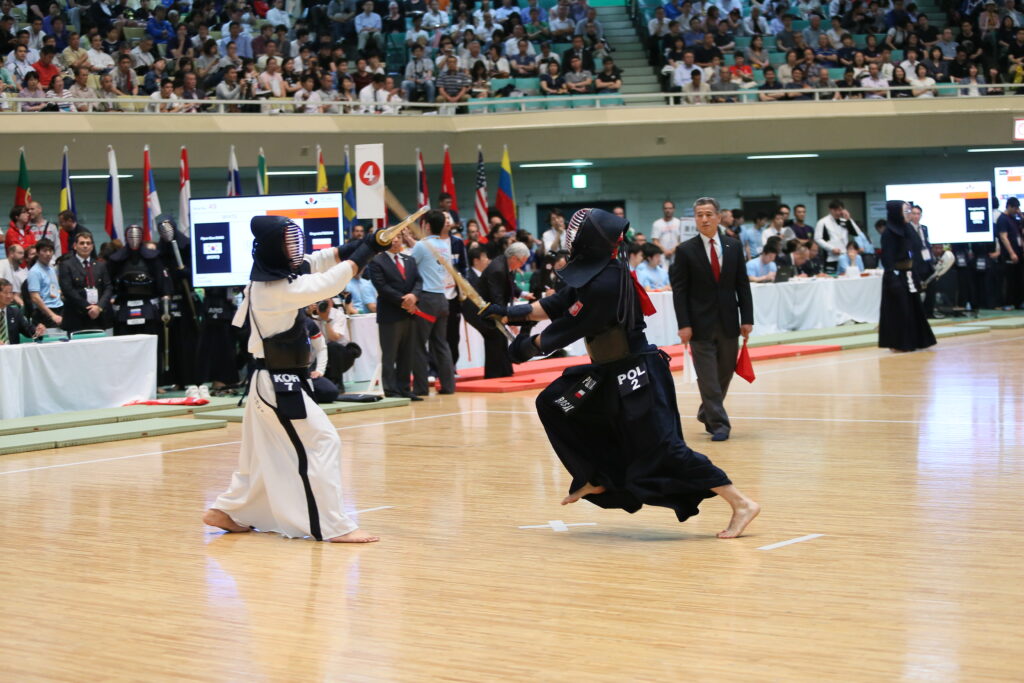 2月号の詳細は(For more Detail)