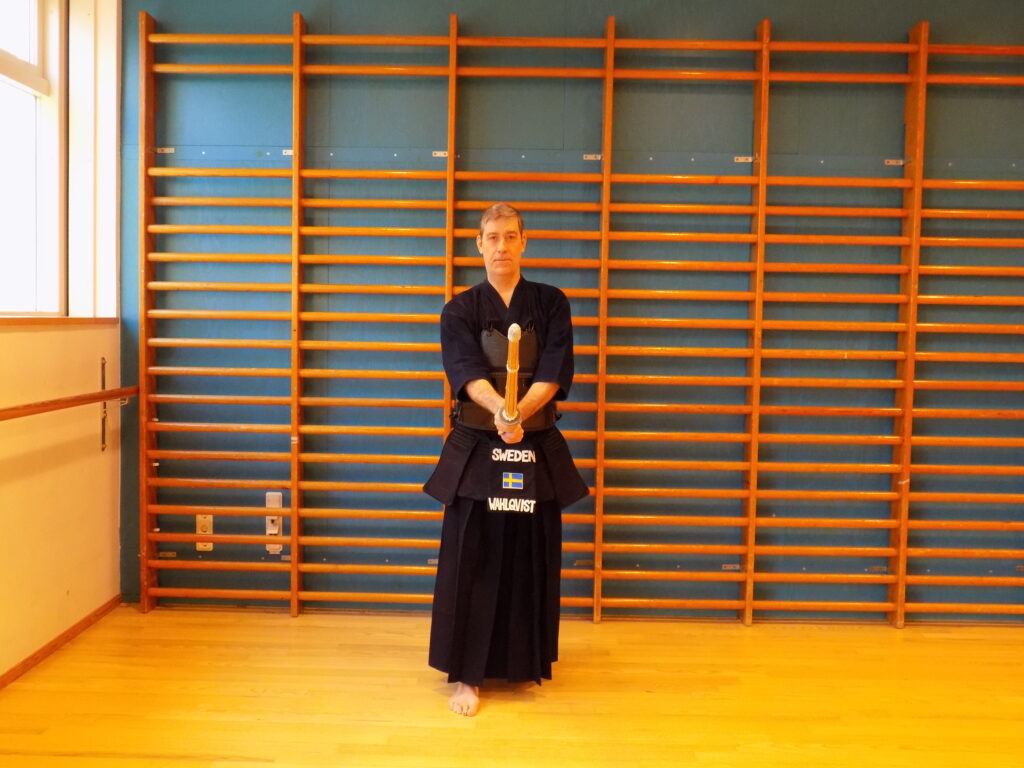 What is your date of birth and height?
November 10. 1966 (661110) and my height is 190 cm.
How old were you when you started Kendo and why did you started?
1981 when I was 14 years old when I started practice Kendo. Before Kendo I tried many different sports but every time I stopped for different reasons. I felt I had to find something I could do for a long time.
1983 I went to Kitamoto camp outside Tokyo and that was first time I visited Japan. After Kitamoto I was so impressed of all good and strong Kendo I saw and met that I decided to continue with Kendo and that I will go back to Japan for practice more and to became a stronger Kendoka.
What do you find attractive about Kendo?
That you never get the feeling of being full learned. It`s always something you need to improve. And that you can go where ever you want in the world and everywhere you are welcome to practice.
Any WKC?
I have participate 1985(Paris)-1988(Seoul)-1991(Toronto)-1994(Paris)-1997(Kyoto) 2000 (Santa Clara) and last time was 2003 (Glasgow)
Any won prizes EKC?
Individual:
Gold 1993 (Turku)
Silver 2001 (Bologna)
Bronze 1992 (Barcelona)+1996 (Miskolc)+2002 (Nantes)
What did you feel after participating in WKC and EKC?
Always great inspiration to continue and be stronger and faster.
A great community with many new friends.
What are you proud of in Kendo?
I have always set goals for myself and almost every goal I set I have reached except one that's 8 Dan…..
What do you do in your daily work?
I am a policeman.
Do you have any hobbies other than Kendo?
Not really. I do running and sometimes and we play innebandy (indoor hockey) at my work. Kendo takes a lot of time so other than that I try to spend with my family.
Do you have any Kenshi whom you look up to as your goal target and why
1986 I went to Japan and stayed for almost 9 month. I had the opportunity to practice at Keishicho(警視庁) budokan (at that time in Korakuen, Tokyo). During my stay I was impressed of so many good Kenshi who I meet every day.
I most admit that Nishikawa and Terachi was 2 player a looked up to at that time.
During the late 80 and beginning of 90 s , every year Japan Kendo federation send an instructor to many countries round Europe. Sweden had one sensei for 3 months almost every year. These sensei who came to Sweden were the reason that I continued with Kendo. They all gave so much inspiration and joy so It`s difficult to mention any special Kenshi.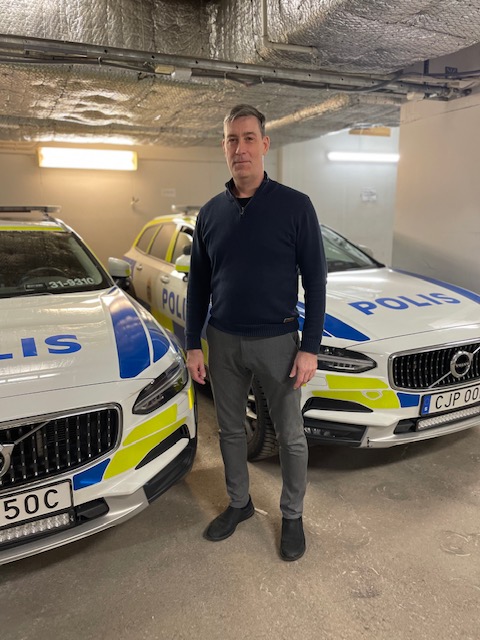 Mats氏の記事は、剣道日本10月号に掲載しています
A more detailed interview can be found in the October 2021 issue of Kendo Nippon!